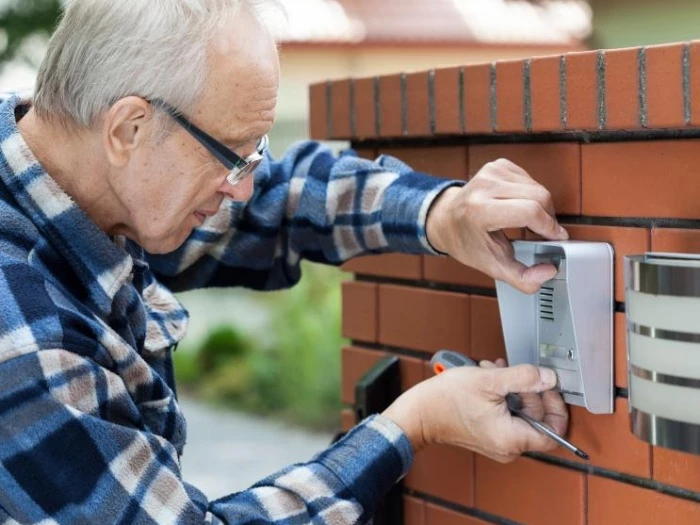 Staffordshire burglar alarm installation
EPG Security Systems can install complete business and home security services across Staffordshire and the surrounding area.
We have many years of experience in providing security services to homes, businesses and commercial sites using the highest quality security equipment and the latest technology.
EPG is a fully accredited Staffordshire burglar alarm installation company that can assure complete peace of mind for property protection.
We are fully experienced in all aspects of security, including the installation and maintenance of intruder alarm systems, door entry systems, security gates, CCTV networks, fire alarms and manned security.
We operate a highly responsive emergency call-out service to repair any Staffordshire burglar or fire alarm system, even those installed by other companies.
---
Our number is
01270 666366
. Ring us today for a no-obligation assessment.
---
Smart alarms for Staffordshire
We install and configure the latest high-tech smart alarm systems for homes, offices and businesses throughout Staffordshire and the surrounding area. Our intelligent systems offer custom alarm network solutions for your smartphone, tablet, laptop or desk computer. With a wide range of flexible options, our intelligent security systems can be configured to meet your complete security needs and protect your property against intruders day and night. A single, easy-to-use app can put you in complete control of your security and protect your property. We can fully assess your home, office or business to help you decide on the best products and services to meet your needs.
Security solutions can include CCTV installations, automated lighting, hazard detectors or video surveillance. Our security-vetted staff will help you decide on the best positions for sensors and cameras and provide regular maintenance and troubleshooting to ensure your Staffordshire CCTV system is working at its optimum level at all times. Enhanced smart security installations give our Staffordshire customers complete peace of mind thanks to intelligent, automated cloud and smartphone services. Customers can receive immediate alerts on their mobile devices, and they stay in control in real time.
Crime prevention in Staffordshire
UK crime statistics for Staffordshire show rising burglary, criminal damage and arson incidents. It is not much comfort to know the county-wide burglary levels for Staffordshire if it is your home or business that has been broken into. It will be especially painful if no burglar alarm is fitted to your property and you are faced with extensive damage and valuable items stolen. Agencies warn that the trauma of suffering a burglary can be every bit as shocking as the loss of personal possessions or the damage caused to property and belongings during the break-in. The invasion of privacy and feelings of insecurity can result in actual psychological harm to victims, who may suffer symptoms for many years after the event.
Useful advice on boosting security
PoliceUK collates and records crime figures for police forces throughout Britain. It warns that premises without any burglar alarm systems will be up to five times more likely to be targeted by intruders than properties that have adopted even the most basic security measures. They list several home safety measures that everyone should take to protect homes and businesses:
Lock all doors and windows whenever the premises are empty
Keep all keys out of sight and away from the letterbox and windows
Install a burglar alarm to deter criminals
More advice on protecting your property
Staffordshire Police has produced a brochure giving home security advice which includes:
Deter intruders by installing sturdy fencing or gates.
Fit sturdy padlocks to shed and garage doors.
Get at least three quotes from companies that supply alarms.
Use companies registered with the National Security Inspectorate.
They say many burglars avoid breaking into a property where a response alarm is fitted. They advise getting professionals to install the intruder alarm and explain how to operate it correctly.
More Staffordshire security services include:
CCTV camera surveillance
Access control systems
Automatic gates and barriers
Fire alarm systems
Security patrols
Remote monitoring
Emergency callouts