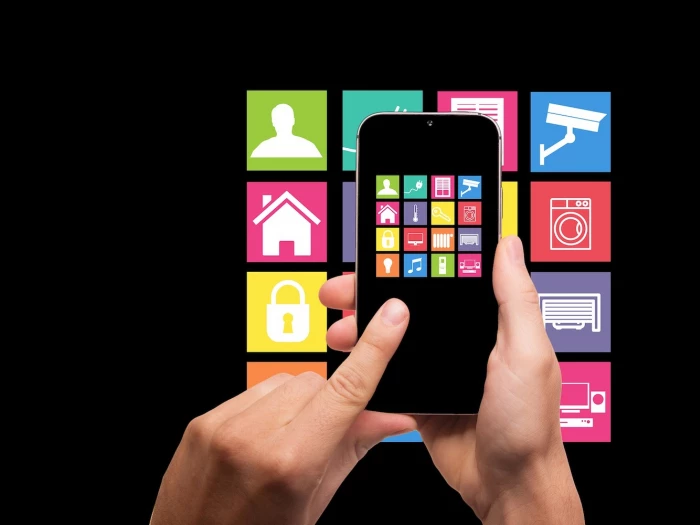 Security alarms for Crewe & Nantwich
EPG Security Systems Ltd installs wired, wireless and hybrid security systems in Crewe & Nantwich using the most advanced technology.
We are an NSI Gold accredited company that meets strict independent scrutiny to show we can fit security systems recognised by Police, Fire & Rescue and most insurance companies.
EPG supplies fits and maintains domestic and commercial security systems that excel without breaking the bank. We also install CCTV camera networks, fire alarms, door entry access systems, security gates and more.
And we offer a 24-hour emergency call-out service to repair broken alarms in Crewe, Cheshire and the North West. You don't need a contract to get your alarm fixed. We are here to help.
---
For free advice on your security needs, call
01270 666366
.
---
Smart alarms for Crewe & Nantwich
We install and configure high-tech smart security networks for homes, offices and businesses throughout the Crewe, Nantwich area. Custom smart alarm installations can be operated from your smartphone, tablet, laptop or desktop computer to protect your property against intruders day and night. Easy-to-use apps put you in complete control of your security in real time.
Experts at EPG can assess your home, office, or business to tailor the best products and services for your security needs. These include smart burglar alarms, CCTV surveillance, automated lighting, hazard detectors, access control systems and more.
We can provide maintenance and troubleshooting services to keep your security and alarm networks in tip-top condition at all times. And with our intelligent, automated cloud and smartphone services Crewe & Nantwich customers can get immediate alerts on their mobile devices.
Crime levels in Crewe & Nantwich
Statistics show Crewe has some of the worst crime rate figures for Cheshire, with 96 crimes per 1,000 people. The average rate for Cheshire as a whole is 72 per 1,000. You can get more details at crime rates in Crewe here.
The crime rate for property crime in Crewe and Nantwich is higher than the national average. Last year, the national average for property crime was 77 crimes per 1,000 people. In Crewe and Nantwich, the property crime rate was 93 crimes per 1,000 people.
The most common type of property crime in Crewe and Nantwich is burglary, with 1,075 burglaries reported in the area last year, a 10% increase from the previous year.
The police are working to reduce property crime in Crewe and Nantwich by increasing patrols in high-crime areas and working with residents to help them protect their property.
Security advice for Crewe homeowners
Householders, on average, can expect to lose more than £2,000 worth of valuables if burglars raid their homes. However, a burglary can have a far more significant impact than the obvious financial one. Many victims report long-term psychological problems after suffering a break-in at their homes.
Cheshire East Council's crime prevention unit has valuable advice on keeping burglars at bay:
Lock all sheds and garages at all times.
Fit a security light in the garden.
Install security alarms to deter undesirables.
They advise that alarms are fitted to the front and back of homes and installed by a firm affiliated with an accredited board such as the National Security Inspectorate (NSI).
Security for Crewe & Nantwich businesses
For businesses that have been robbed, there are economic knock-on effects of repairing any damage, replacing locks and suffering any loss of business due to the disruption caused. The time to act is before a burglary happens, not afterwards. PoliceUK warns that properties are five times more likely to be targeted by intruders if they have no security measures. Even the most basic action can cost relatively little, especially if compared to the cost of recovering from a burglary.
More Crewe security services include:
CCTV camera surveillance
Access control systems
Automatic gates and barriers
Fire alarm systems
Security patrols
Remote monitoring
Emergency callouts