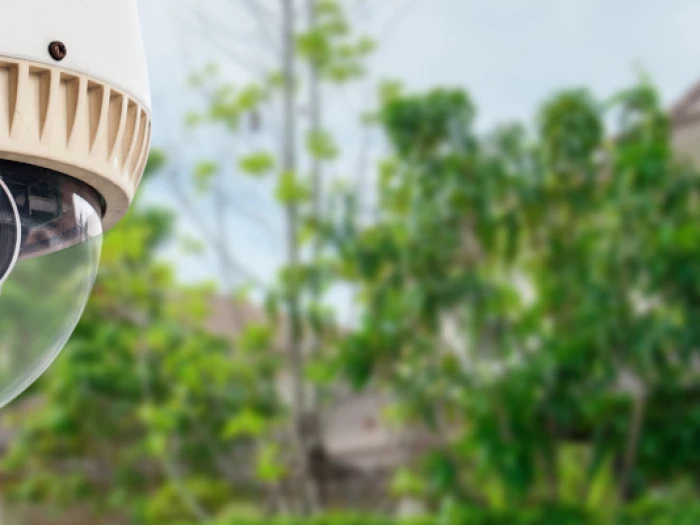 CCTV Installers for the Staffordshire region
EPG Security Systems UK has a team of proficient CCTV installers who can help design, build and install an efficient CCTV camera network at your home or business premises throughout Stoke-on-Trent and Staffordshire.
We offer free advice on installing a CCTV network for your home or business, from small and straightforward camera networks to advanced multi-camera systems.
For a no-obligation quote, ring 01270 666366at any time.
We can help you protect your home and property with a custom-designed CCTV camera system installation or carry out repairs, upgrades or extensions to existing camera security networks.
Crime prevention in Staffordshire
Some consider CCTV one of the most valuable modern tools to help combat crime and disorder while enhancing safety in the community and discouraging anti-social behaviour. Others regard it as a grave infringement of privacy and have concerns over the 'surveillance society' and the number of CCTV cameras in use across the UK. Staffordshire Police insists that CCTV is a valuable asset in the fight against crime. Not only does it help in solving crimes and prosecuting offenders it can also assist in directing officers to incidents. They say public support for CCTV security cameras in Staffordshire is high and that people generally appreciate the value of CCTV in preventing and detecting crime. Councils in Staffordshire accept that everyone has the right to private and family life and that people who express concern over CCTV installations tend to be as much concerned about the handling of the data collected than of the security systems themselves.
CCTV use in Stoke-on-Trent
Home CCTV installation in Stoke-on-Trent is exceptionally high, with many opting to protect their property with security camera systems. CCTV systems operated by public bodies are also popular and must be used with the utmost care and in ways that stand up to scrutiny and stay accountable to those they aim to protect. Many Staffordshire communities lobby for the installation of CCTV in areas where anti-social behaviour is an issue, and it is thought that more than 200 cameras are in use 24 hours a day across Stoke-on-Trent alone. CCTV cameras have been employed in Staffordshire to monitor car parks and tackle vehicle theft, criminal damage and even littering.
More ideas for CCTV use in Staffordshire
CCTV can be used not only to prevent crime but for domestic uses too, notably when linked to door entry access systems. Children and pets can be monitored in the home to help keep them safe, while at work, sensitive areas can be monitored and access-controlled with surveillance cameras. Take care that your CCTV does not operate beyond the boundaries of your property, such as neighbouring gardens or the street, as the data collected will be subject to the Data Protection Act. CCTV cameras that capture even limited views of public space must be registered with the Information Commissioner's Office. Owners and operators of cameras must also be aware they may be subject to many of the same regulations as larger organisations. For more advice on what this means for you and what you should do to make sure that you operate your system legally, you can check on the Information Commissioner's website.
More Staffordshire security services include:
Intruder alarms
Access control systems
Automatic gates and barriers
Fire alarm systems
Security patrols
Remote monitoring
Emergency callouts