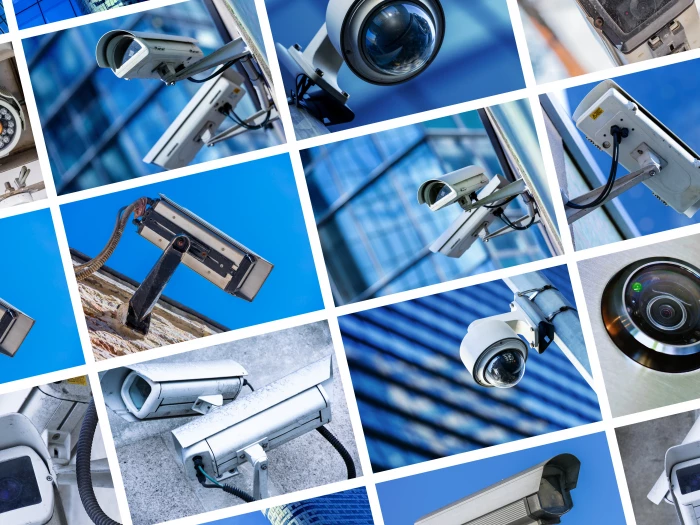 CCTV Installers for Manchester
EPG Security Systems UK has a team of proficient CCTV installers who can help design, build and install an efficient CCTV camera network for homes and business premises throughout the Manchester area. Our expertly trained staff can help you protect your home and property with a custom-designed CCTV camera system installation. We offer free advice on installing a CCTV network in your home or business premises.
No CCTV contract is too large or small. We install systems from single-camera security for small homes to large camera networks for business premises using the latest advanced multi-camera technology. We also carry out repairs, upgrades or extensions to existing camera security networks and service contracts to ensure your camera network stays in tip-top condition.
For a FREE quote on CCTV, ring 01270 666366.
Crime prevention in Manchester
CCTV can be a valuable tool in combatting crime and disorder while discouraging anti-social behaviour. Greater Manchester Police believe CCTV is a valuable asset in the fight against crime. The force regularly published camera footage of those they wish to question about potential criminal activity. CCTV can help in solving crimes and prosecuting offenders or in directing officers to incidents. They advise companies to make sure CCTV is operational and provides facial recognition as well as good quality images and add that 24-hour digital CCTV is highly recommended in vulnerable areas. And the Surveillance Camera Commissioner provides a downloadable toolkit with help and advice to the non-expert thinking about buying a surveillance camera system. The primary target audience is small and medium-sized enterprises with up to 250 staff and micro-businesses with up to nine staff.
CCTV use in Manchester
CCTV can not only prevent crime; it has many other uses too. Manchester City Council, along with local town councils, uses CCTV to help make their neighbourhoods safer and cleaner. Much CCTV, for example, is used to manage traffic, especially bus lanes and car parks. CCTV cameras operate in the city centre, particularly in popular retail and entertainment, in and around the A6 traffic corridor through Ardwick, Longsight and Levenshulme, as well as in populated centres such as the districts of Rusholme, Fallowfield, Withington and Didsbury.
At a domestic level, it allows children and pets can be monitored in the home and sensitive areas monitored remotely while access can easily be controlled with surveillance cameras. All users should take care that cameras do not operate beyond a property's boundaries as recorded footage is subject to the Data Protection Act. Cameras that capture even limited views of any public space must be registered with the Information Commissioner's Office. For more advice on what this means for homeowners, check on the Information Commissioner's website.
Security cameras in south Manchester
EPG Security Systems UK CCTV installation covers all areas of south Manchester. We serve clients in the following areas and more:
Didsbury – Up-market and residential districts with a mixed cosmopolitan community.
Hulme – Arts community with a multicultural population of younger people.
Moss Side – A large population of Africans and West Indians.
Whalley Range – Up-market suburbs with smart Victorian houses on tree-lined roads.
Chorlton-cum-Hardy – Arts, theatre, and music with cafes; bars and trendy shops.
Withington – University area with a diverse population of professionals and students.
Rusholme – Asian restaurants and the famous 'Curry Mile'.
Stockport – Leafy suburbs within easy commuting distance of the city centre.
More Manchester security services include:
Intruder alarms
Access control systems
Automatic gates and barriers
Fire alarm systems
Security patrols
Remote monitoring
Emergency callouts