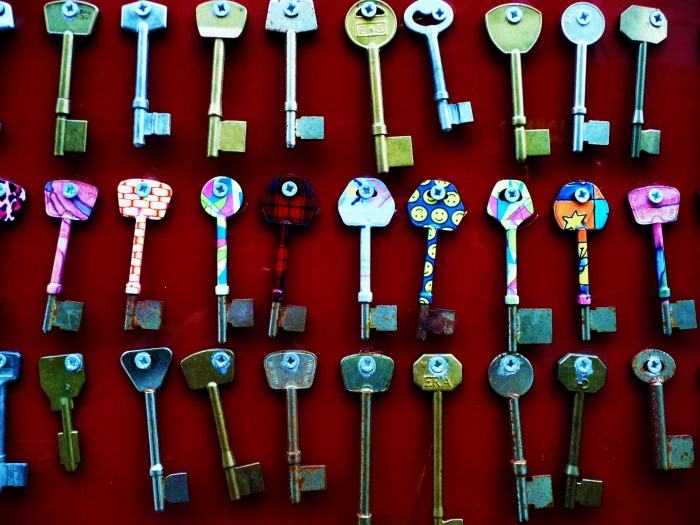 Home safety is a very high priority for most people, and there are several ways to ensure your home has protection from burglars, trespassers and vandals. Many choose to install burglar alarm systems or CCTV networks like those we provide here at EPG Security. Security alarm systems can deter potential break-ins, while CCTV can record valuable evidence of crimes committed on your property. But it would be best to consider more direct ways of protecting your property.
With technological advances, security installations are becoming more effective against unwanted intruders. Automatic gates, outdoor lighting, heat or motion sensors, and mobile device integration stop burglars.
Yet basic home safety measures, such as securing doors and windows, are an important deterrent. An unsecured door that can be forced open with a crowbar or a loose window that can be prised with a screwdriver is a great opportunity for a professional burglar. Here are some tips on keeping your property safe.
Use the best materials
Budget doors are often made from thin or flimsy materials, while hollow doors can be especially easy to break through, prized open or even kicked in. These doors may be a good option when used internally, but outer doors should be constructed of robust material and have larger hinges. The best material for strong doors is usually solid wood or steel. These materials can be difficult to break through, even with a crowbar or sledgehammer. Glass panels should be avoided on outer doors, especially if a chisel or screwdriver can remove the glass surround.
Strengthen your doorframe
The door frame is typically the weakest part of a door. If the structure is poorly installed, intruders can easily kick it down. The strike plate (the case that holds the bolt of the door lock in the frame) needs to be robust and fixed firmly with deep screws at least three inches long. A loose lock case can act as a lever, splitting the wood and causing the lock to fall out.
Metal security plates around door jambs make it much more difficult for a burglar to kick in the door. Good hinges can also significantly strengthen your doors. A door hung on weak or exposed hinges is an open invitation to an intruder. Reinforcing your hinges makes doors much more resilient.
Use the best door locks
Mortice locks are usually the best option for security purposes. These lock types are graded one to three, with Grade 1 providing the highest security. A solid door, combined with a high-grade deadbolt lock made of solid metal with a throw bolt a minimum of one inch long, gives great protection. Add a second vertical-mounted deadbolt for even higher security.
If glass door panels are necessary, a double-cylinder deadbolt can be used, which requires unlocking from inside and out. However, the fire safety codes of some buildings may forbid the use of double-cylinder deadbolt locks. Regular checks on your locks are essential. If your lock bolt does not extend deep enough into the door frame or is loose/ill-fitting, then even the most robust door can be forced open.
Your keys can be copied
It is very easy for keys to be copied, partly due to apps that let you take a photo of your key and get a replacement in the post. This service is very useful for replacing lost keys but can also be used by burglars to get a copy. Misplaced keys, even if later found, are a huge security risk because a burglar could easily order a copy. The risk is even greater if several people have keys.
An alternative is to install an electronic door access system. It means you no longer have to rely on keys and will likely never need to change the locks. Access combinations can be reset anytime, and misplaced fobs can be deactivated. Some home security systems can be controlled through secure mobile devices or internet connections.
Some useful security measures
Install security cameras near your external doors.
Have a peephole to see who is at your door before opening it.
Use a door chain or security bar to keep doors secure even when opened slightly.
Keep doors locked at all times, even whilst you are in.
Keep door areas free of clutter. Burglars may hide tools or weapons near the door.
Trim nearby bushes or trees so a burglar can't hide near the door.
Install a motion-sensor light to alert you if someone is near your home.
Always report anything suspicious in your area to the police.
Following these tips can help you ensure your doors are more effective against burglars and help keep your home secure and safe.